Versatile - Perfect For Work and Nights Out
The jacket that will be your "go to"
Designed for whatever your style
"I can't pull off a leather jacket" You can! We have styles that are versatile that anyone can pull off and priced fairly so you can take that chance.

"I have a few jackets already" Not like ours. We obsess over balancing fit, style, and utility, to make designed-for-contemporary -life leather jackets that look and feel good that you can wear every day, in different situations.
Ultimate Cost Per Wear
A versatile piece that goes with a ton of different outfits. Perfect for a well curated and/or a minimalist waredrobe.
Crafted using only the finest materials – pliable full-grain leather, buff-grain nubuck, and hand-stitched with precision and care so you know our jackets will last.
Cherry on top
Our leather and nubuck are embedded with our proprietary and environmentally friendly water-repellent solution that doesn't wear off. That means you stay dry and stylish in any weather while saving time and money on care products.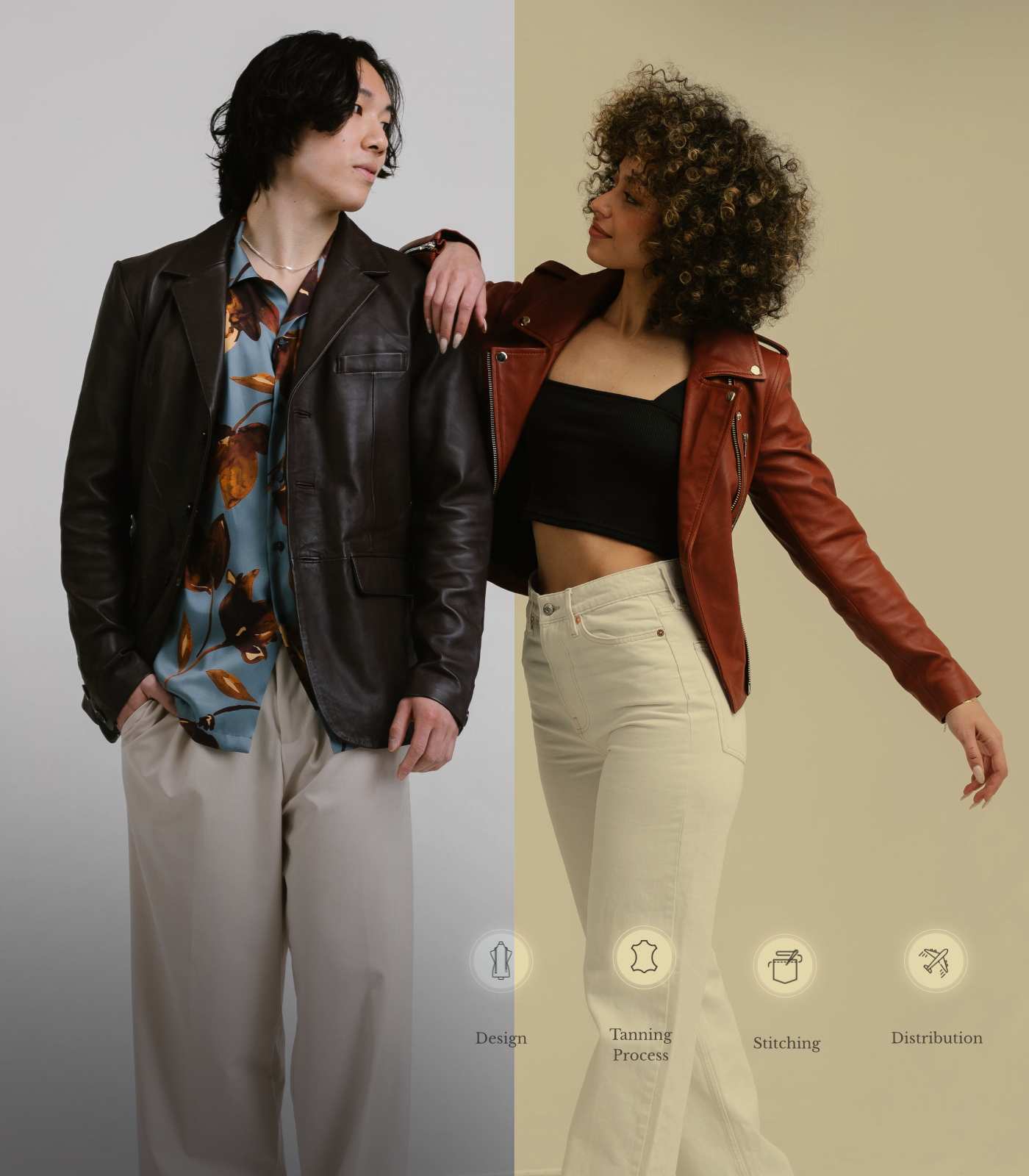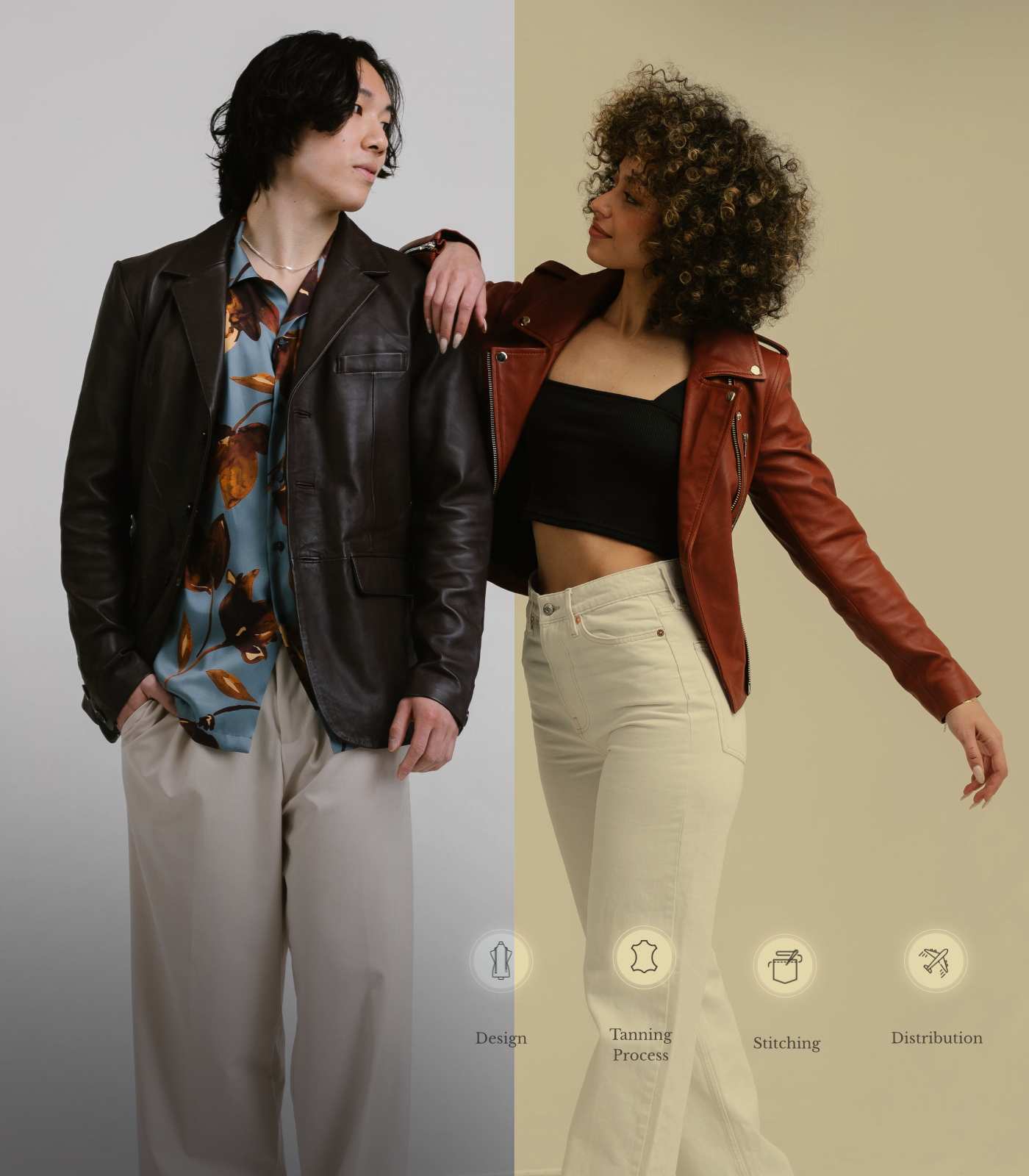 No Middleman and "No Middleman"
The jackets come from us to you.
We are involved in the process from beginning to end allowing us to have control and adapt on the fly.
From sourcing our hides through small farmers as a by-product of meat consumption, to putting in the final stitch on your jacket before it is inspected and shipped to our fulfilment centre.
Our made to order model allows us to make what we need, when we need to, while focusing on the process and all the steps in between. That's how we can price these jackets fairly and make the wait worth it.
Learn more about our Process