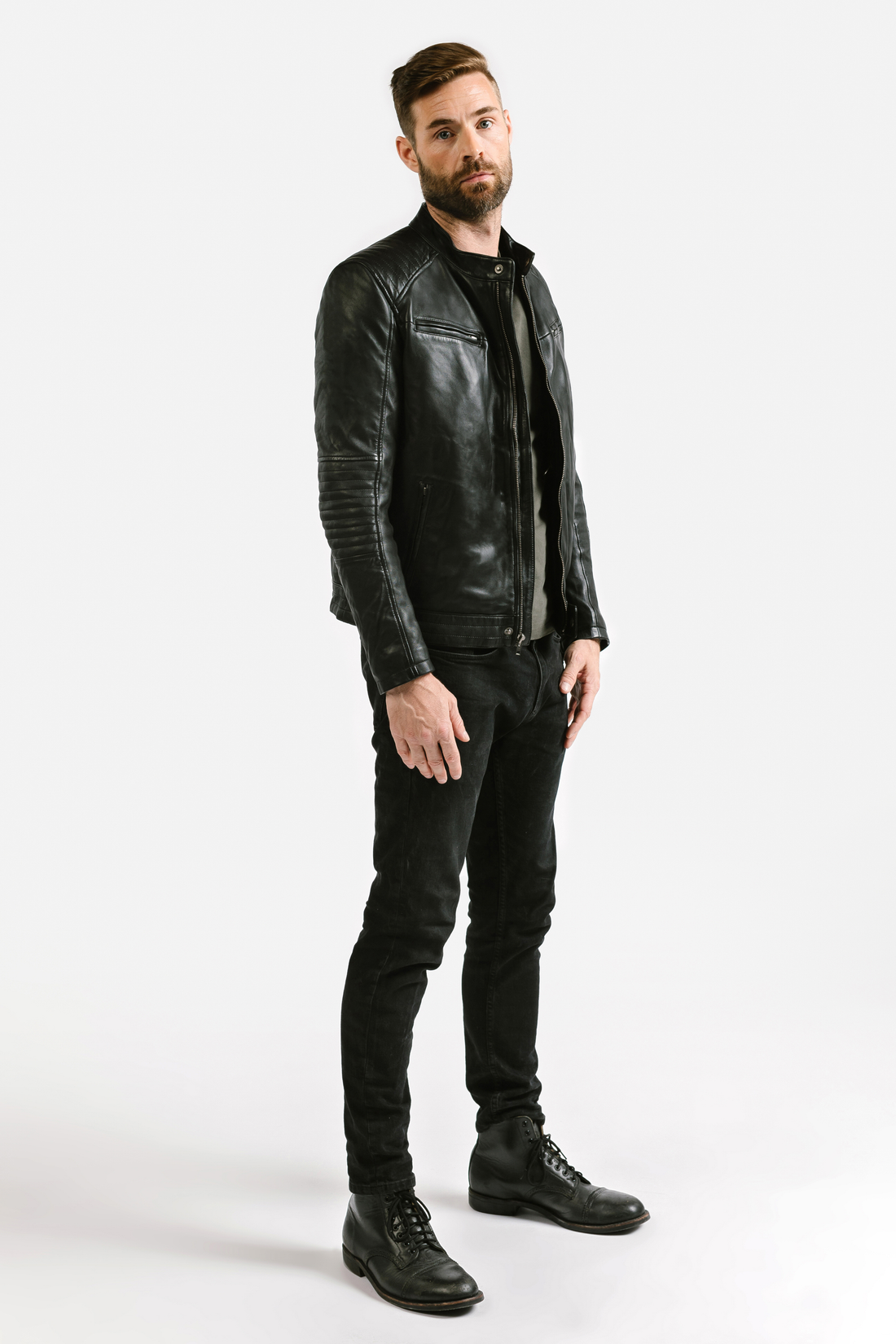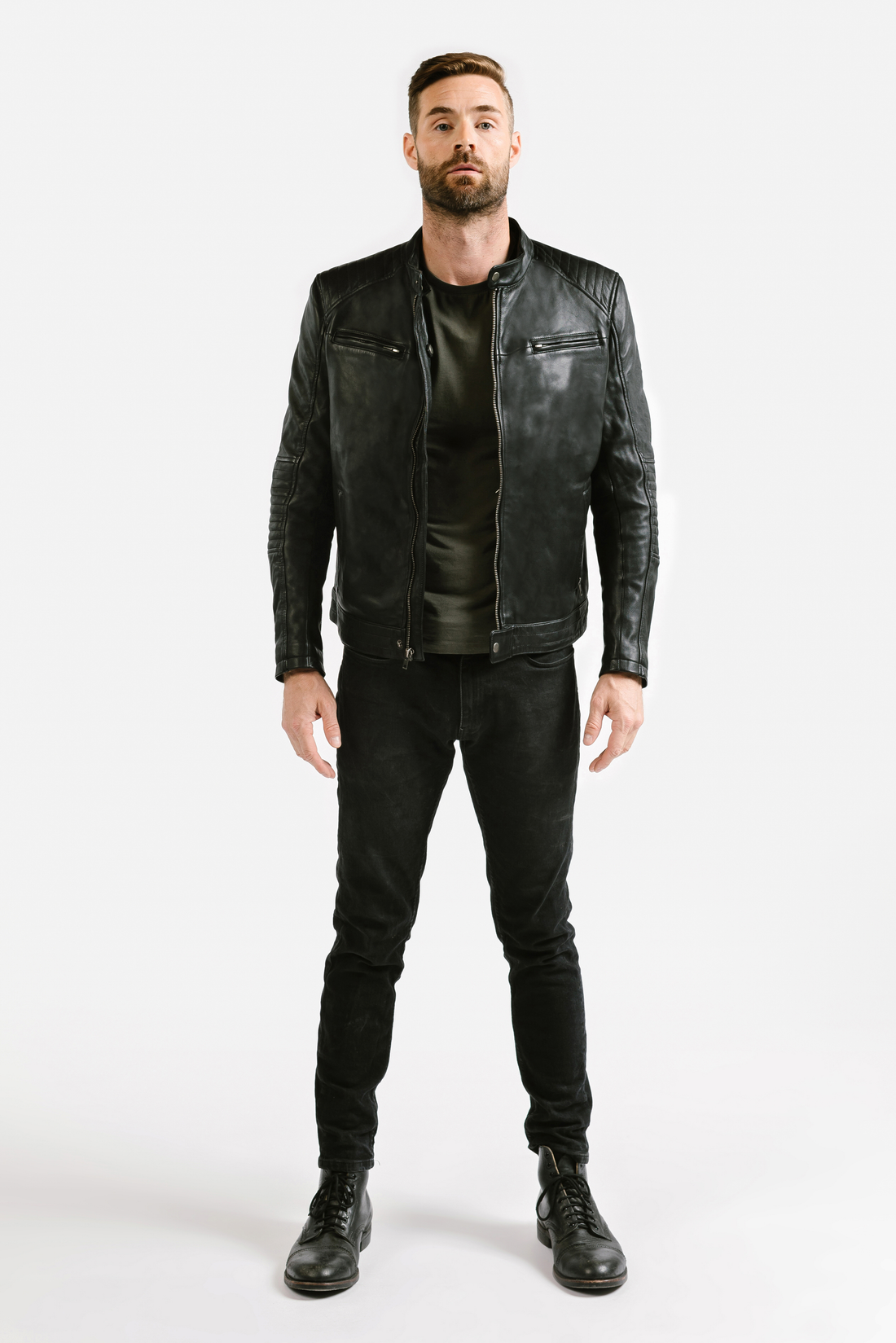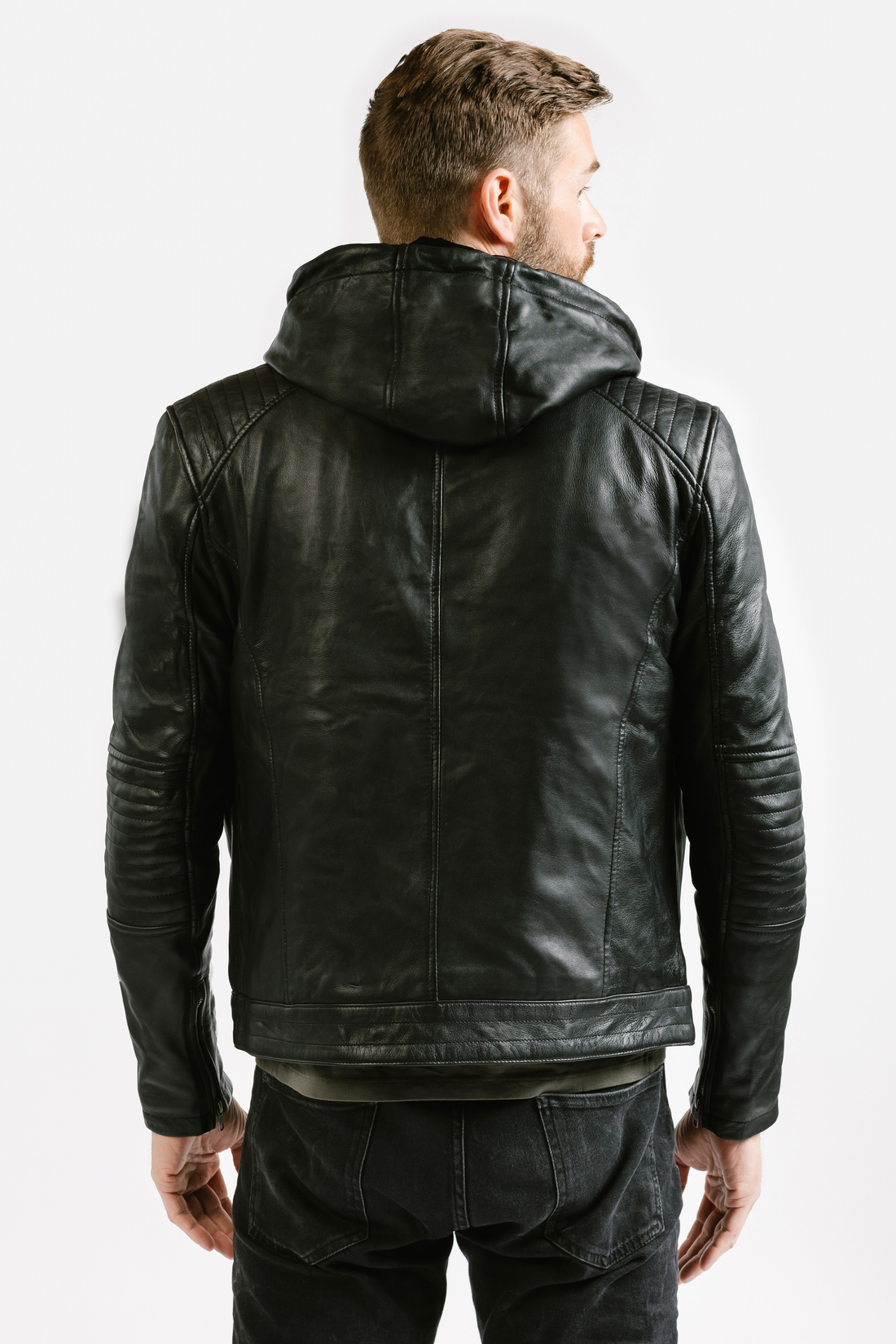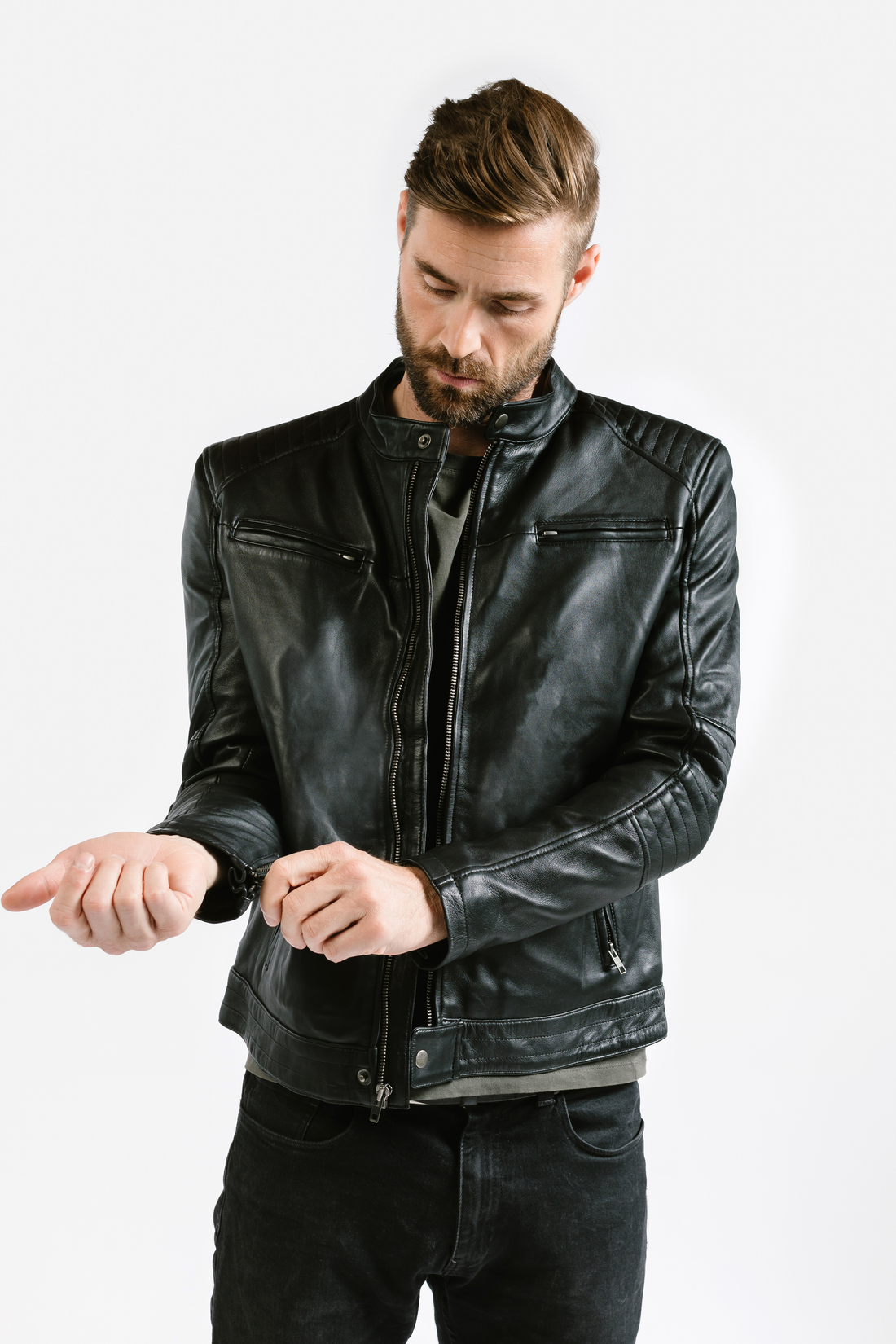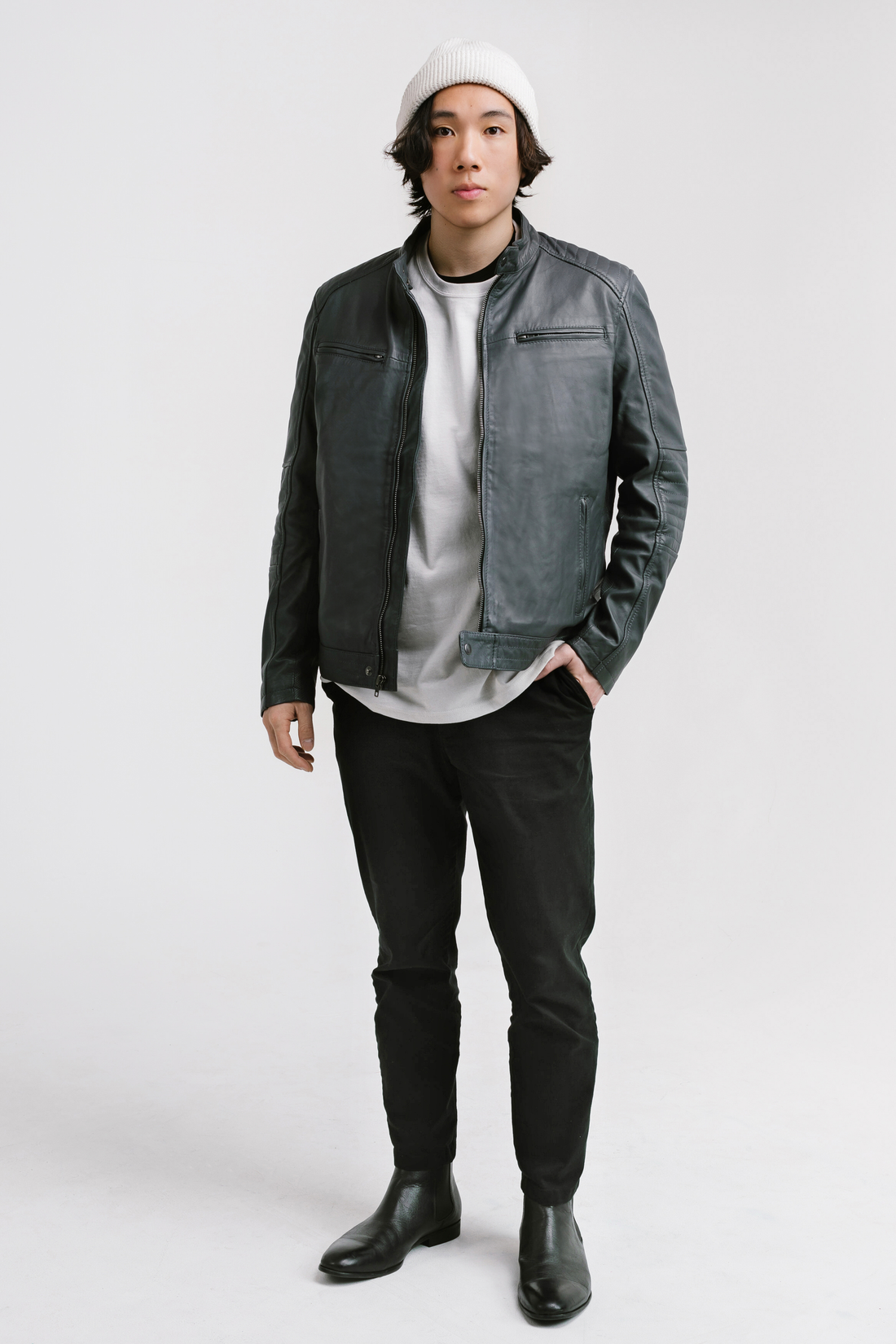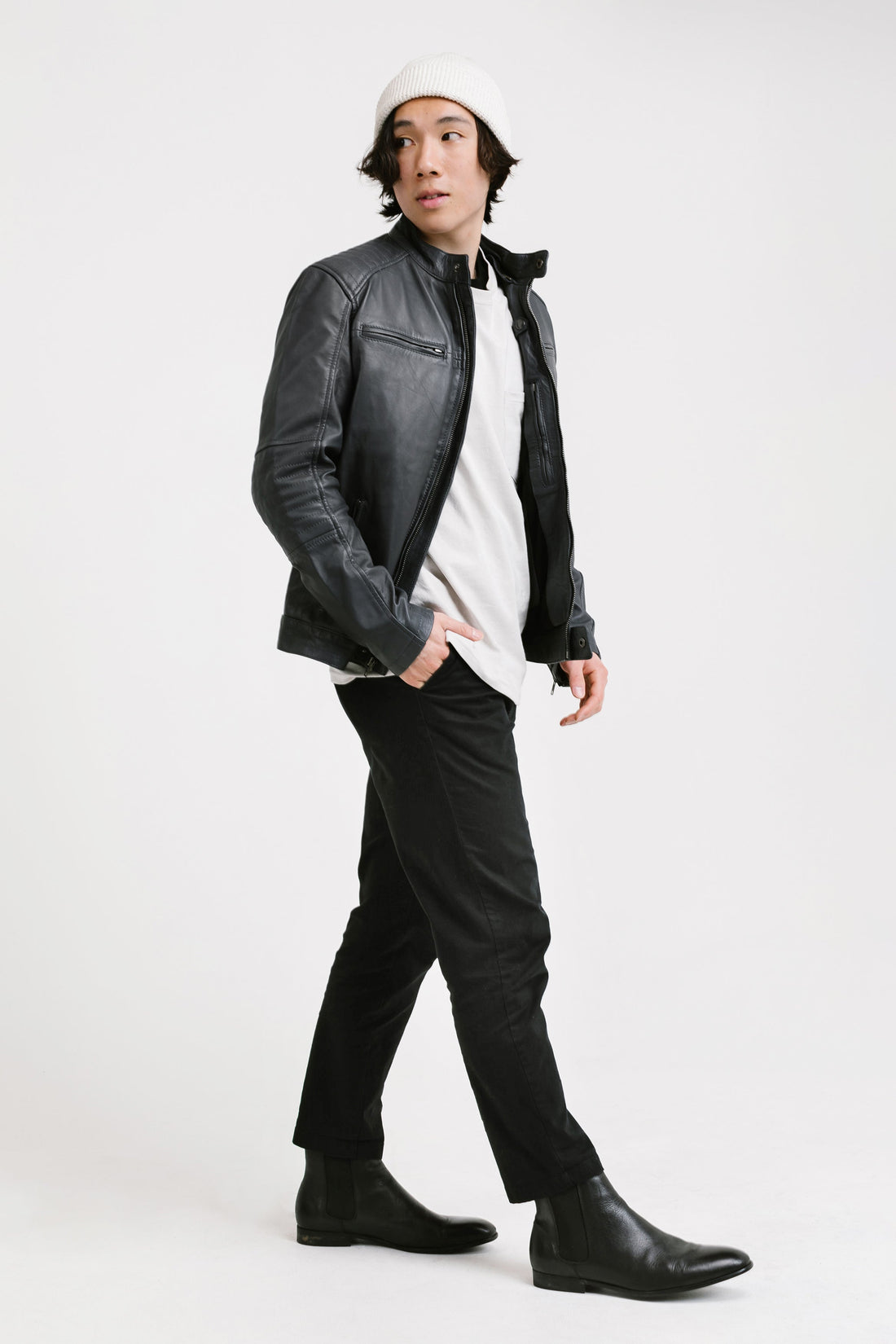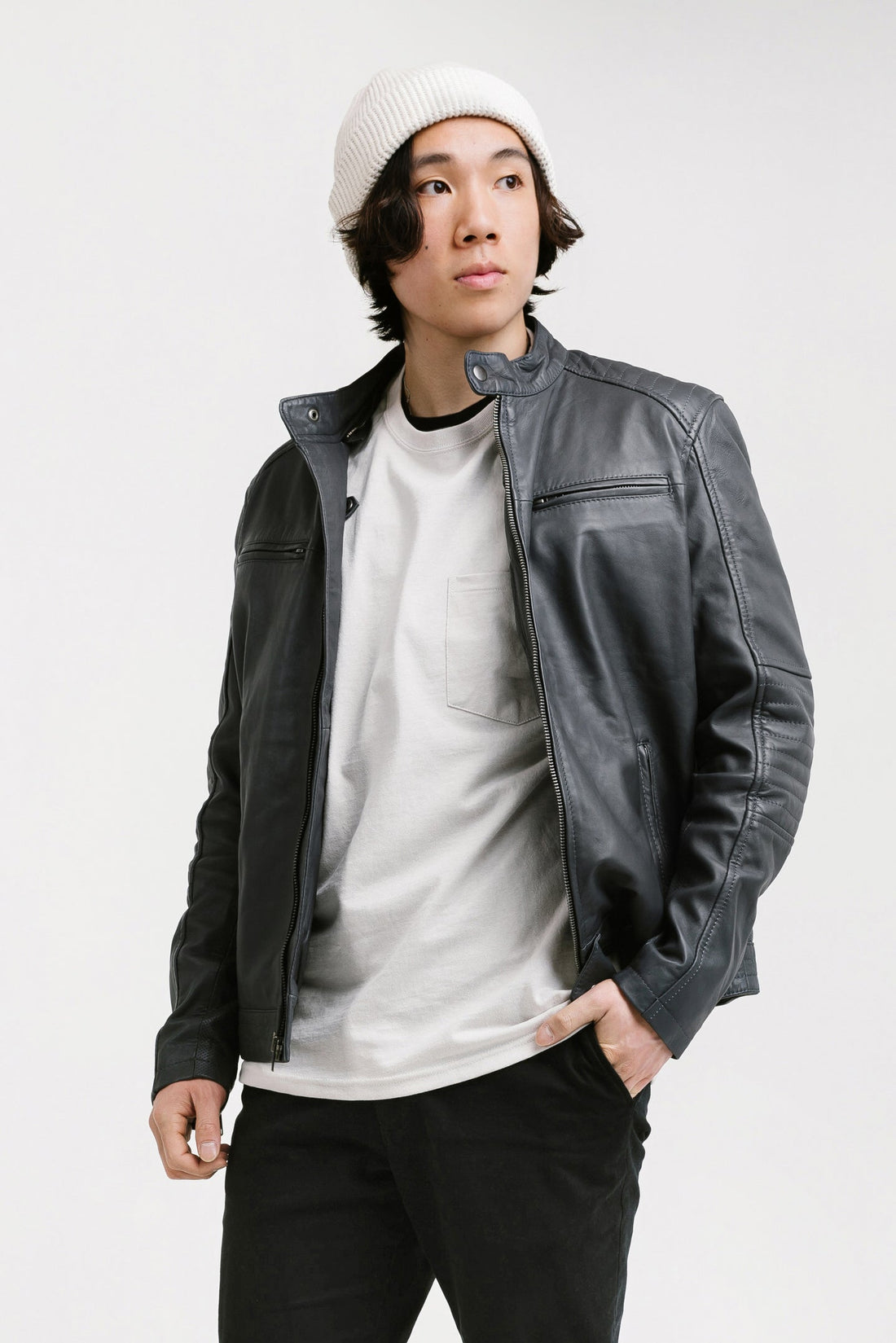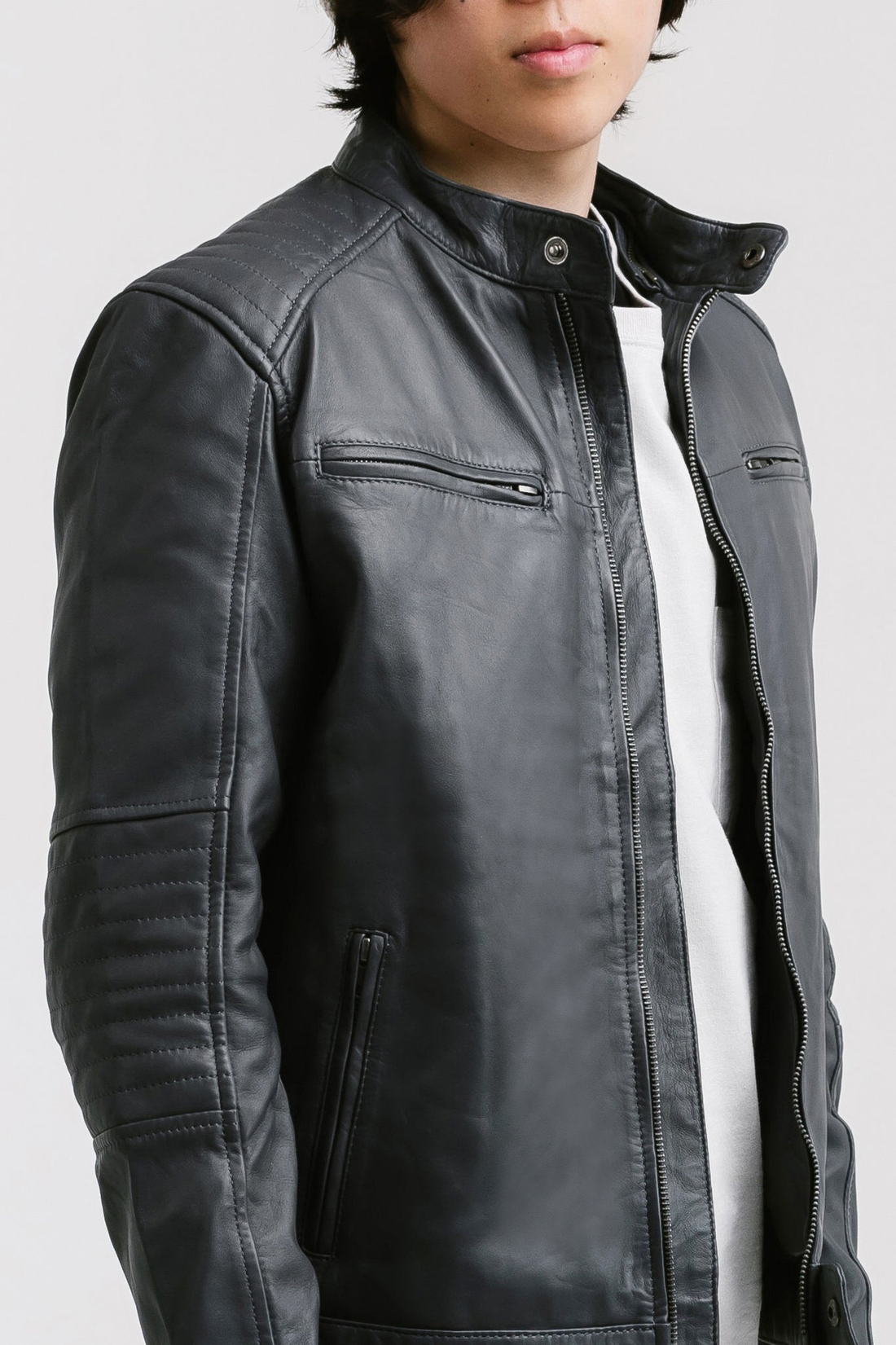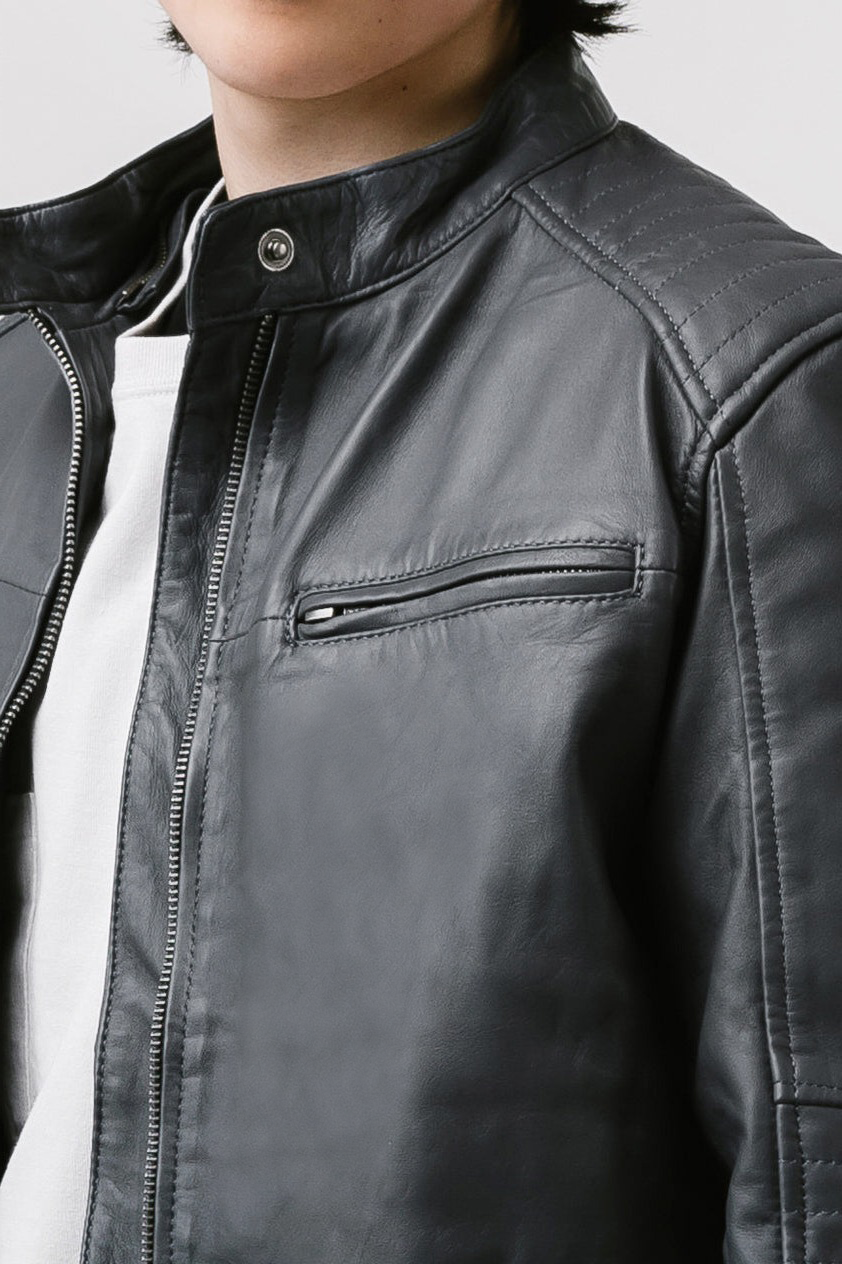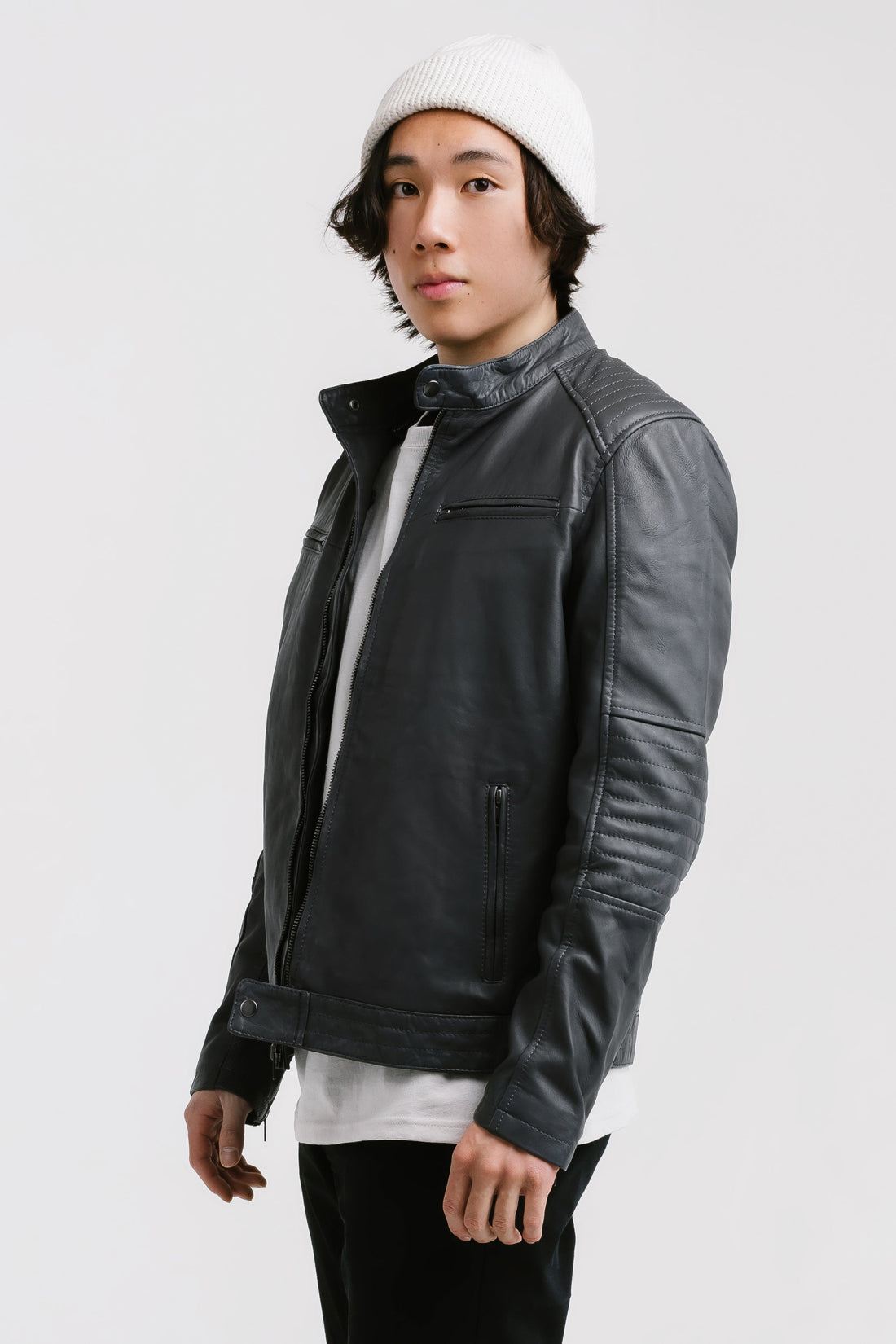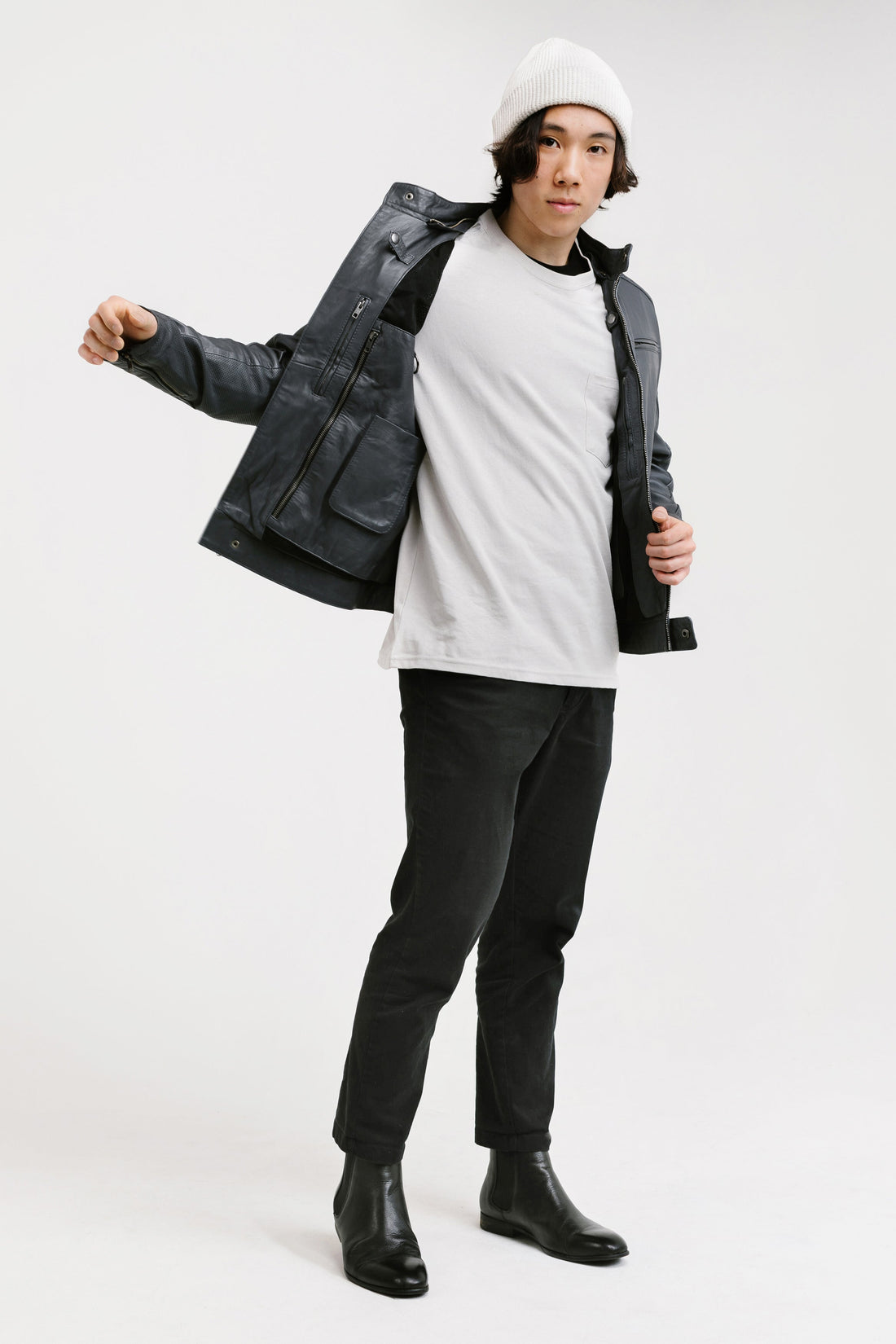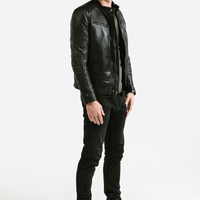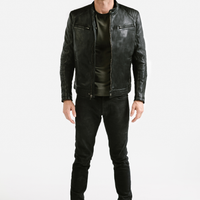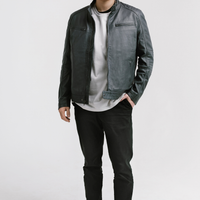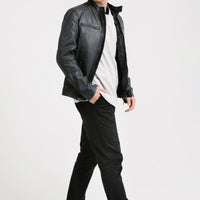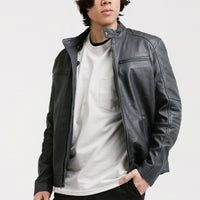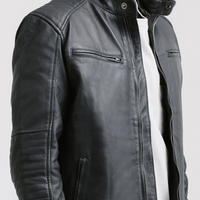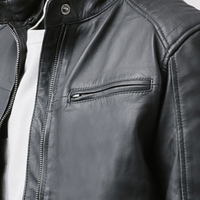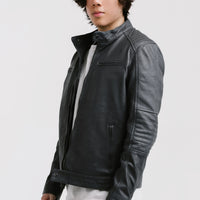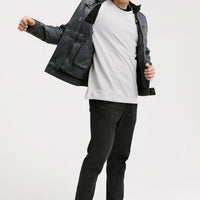 On Hand Racer Leather Jacket | Achilles
On Hand: Ready to ship in 3 business days.

Elijah is 6'0"/165lbs with a 40 chest and is wearing a size L in the Nuts Brown and Charcoal Grey colourways for a regular to an oversized fit

Ryan is 6'3"/180lbs with a 42 chest and is wearing a size L in the Midnight Black colourway for a slimmer fit
Your "go-to" for a contemporary rugged look. The Achilles Racer Jacket is thoughtfully designed for easy styling, making it a breeze to throw on and go. It features zipped and tapered cuffs and detailed shoulder and sleeve stitching.

Two versions:

Standard midweight option - with a cotton body lining

Lightweight option - perforated leather, a mesh satin body lining and a thinner leather gauge
FEATURES

Perforated leather (lightweight version)

100% LWG-Certified water-repellent leather

Removable water-repellent leather hood

Exterior: 4 pockets with zip closures

Interior: 7 utility pockets, 2 leather loops, a D-Ring, and glove hanging snap buttons

Hand-stitched

Imported

Care: Take to a leather specialist for cleaning


MATERIALS

Outer shell: 100% premium water-repellent full-grain sheep leather

Inner body lining: 100% mesh satin lining (lightweight version)

Inner body lining: 100% cotton lining (standard midweight version)

Inner sleeves lining: 100% polyester satin weave


Colours are portrayed as accurately as possible.

We take great pride in maintaining our leather as close to its natural state as possible. Therefore, minimal variations in colourways could appear.
Imbued with the essence of Achilles, let this jacket be a reminder that you too are a fierce warrior in the ongoing battle of life. Achilles was unstoppable except for his inability to check his pride, his ultimate downfall. Self-awareness is your most powerful weapon.

Look deep to know who you are, accept your flaws, and embrace yourself entirely. When you do, nothing will be able to stop you from reaching greatness.
Now available in lightweight 
Our leather and nubuck jackets come in our "lightweight" version. This version differs in three ways from the standard mid-weight version, making it perfect for Spring or early Summer!
A

mesh satin

body lining to

prevent sweat build-up
Strategically placed

perforations along the side of the jacket and sleeves and under the armpits for more airflow
A thinner gauge which

reduces the weight of the jacket by 0.5-1lbs 

depending on the style and size